Just what is a
reborn doll
, and what is the big deal? A reborn doll is a vinyl baby doll that has been refined by hand to resemble a human baby. This process of creating a near life-like doll is referred to as reborning. The technique of "reborning" has changed over the past several years, using heat set paints and oils as among the most used among artists.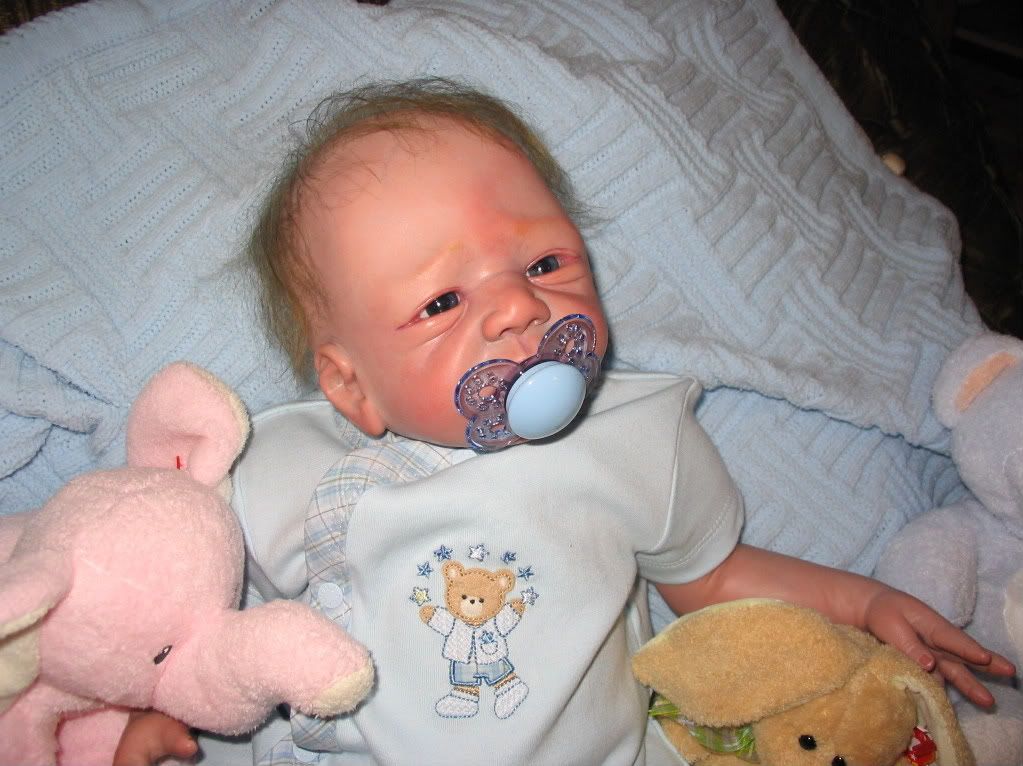 This picture is a classic image of a Reborn Baby Doll. Stunning in detail, notice the realistic baby hair (usually mohair) and the skin patching and even the wrinkles and eyes. Accuracy is everything to a reborner.
The process of reborning baby dolls usually involves the following techniques:

* The original doll will be disassembled, and all of the factory paint will be removed.
* A color wash in a purplish tint will be used on the inside of every vinyl piece to give the appearance of realistic baby skin under tones.
* The appearance of translucent skin tones is created, using various artistic techniques. Some effects are added carefully, such as blotching, milk spots, veins and other effects that will help resemble the skin of a newly born baby.
Completed reborn dolls have become collectors items are popular among adult female collectors, and are sometimes referred to as Reborners